Coronavirus (COVID-19)
The health and safety of Australians overseas is our highest priority. Our ability to provide some services may be limited. If you require urgent assistance, please contact our Consular Emergency Centre, Canberra (Australia): +61 2 6261 3305
.
The global Coronavirus (COVID-19) situation is constantly evolving. We will continue to update our website with information as quickly as possible. Useful links for the latest information and advice is below:
The Indian Government has announced a gradual reduction of COVID-19 restrictions. Some domestic flights resumed on 25 May 2020. Regularly scheduled international flights remain suspended. Restrictions may change or be extended at short notice.

We know this will have implications for many Australians in India. We have prepared responses to frequently asked questions, including covering existing flight bookings, charter options, visa extensions and tips for the lockdown in India: https://india.highcommission.gov.au/ndli/1404COVIDFAQs.html.

The Australian Government acknowledges it will be difficult for you to leave India as a result of the current flight bans and other restrictions. The Australian High Commission will update its website https://india.highcommission.gov.au/ and send updates on flight options to Australians who have registered when there is any change in this advice or if new airline information becomes available.

For any Australians encountering issues with booking hotels in India due to lockdown, please call the Indian Government tourist hotline on 1800 11 1363 available 24/7 in 12 languages, run by the Indian Ministry of Tourism.
If your Indian visa has expired after 1 February 2020, the Indian Government will extend your visa without a fine for a period of up to 30 days after the travel ban is lifted. To extend your visa apply online through FRRO/FRO.

Please follow advice from the Indian Government and relevant State and Union Territory Governments. India's central helpline no. for COVID-19 is +91-11-23978046. Here is a list of helpline numbers for various states and UTs: https://www.mohfw.gov.in/pdf/coronvavirushelplinenumber.pdf

While you are in India, follow the advice of local authorities, minimise your risk of exposure to COVID-19 and stay in touch with family and friends so they know you are safe and well.

The Australian Government advises all Australians: Do not travel overseas at this time. This is the highest advice level. Smartraveller website for more information on COVID-19 for Australian travellers: https://www.smartraveller.gov.au/news-and-updates/coronavirus-covid-19
On 24 March 2020, Prime Minister Morrison announced a ban on Australians travelling overseas under the Biosecurity Act 2015. This is on top of the Australian Government's standing advice to Australians not to travel overseas. It is effective from midday 25 March 2020.
The Australian Government has announced that from 21:00hrs on 20 March 2020 only Australian citizens, residents and immediate family members can travel to Australia. Please visit the Visas and Citizenship section for more information.
Consular services (24 hour helpline): +61 2 6261 3305

Welcome
Welcome to the website of the Australian Consulate-General in Kolkata. This site will provide you relevant links for Australians living and working overseas, as well as servicing Indian business and investment.
This office is responsible for Australia's trade, commercial and investment interests in the eastern and north eastern Indian states of West Bengal, Arunachal Pradesh, Assam, Bihar, Chhattisgarh, Jharkhand, Manipur, Meghalaya, Mizoram, Nagaland, Odisha, Sikkim and Tripura.
For Australians in distress, please call the Australian High Commission in New Delhi. If it is outside of business hours, you may call the Consular Emergency Centre in Canberra on +61 2 62613305 . If they cannot resolve your issue from Canberra, they will make contact with a consular official in India who will get in touch with you. See Consular and Passport services.
Consular and passport services will continue to be provided by the Australian High Commission in New Delhi, until further notice.
The Australian Consulate-General in Kolkata does not process or advise on visa, migration or citizenship applications.
Contact Information
Australian Consulate-General in Kolkata
1A, Ho Chi Minh Sarani, Kolkata 700-071
West Bengal, India
Tel: +91 11 4910 5980
Email: a[email protected] (General enquiries)
Latest News and Events
Senator the Hon Marise Payne announced the appointment of Ms Rowan Ainsworth as Australia's Consul-General in Kolkata in 2021.
First Australia-India Leaders' Virtual Summit
The first Australia-India Leaders' Virtual Summit on 4 June 2020 concluded on a historic high with the two Prime Ministers elevating the Australia-India relationship to a Comprehensive Strategic Partnership. Nine agreements were announced/signed during the summit. Links below for more information:
· List of the documents announced/signed during India - Australia Virtual Summit
· Joint statement on the Comprehensive Strategic Partnership between India and Australia
· Opening remarks by Australian Prime Minister at the Virtual Summit
· High Commissioner Barry O'Farrell's OpEd published in Hindustan Times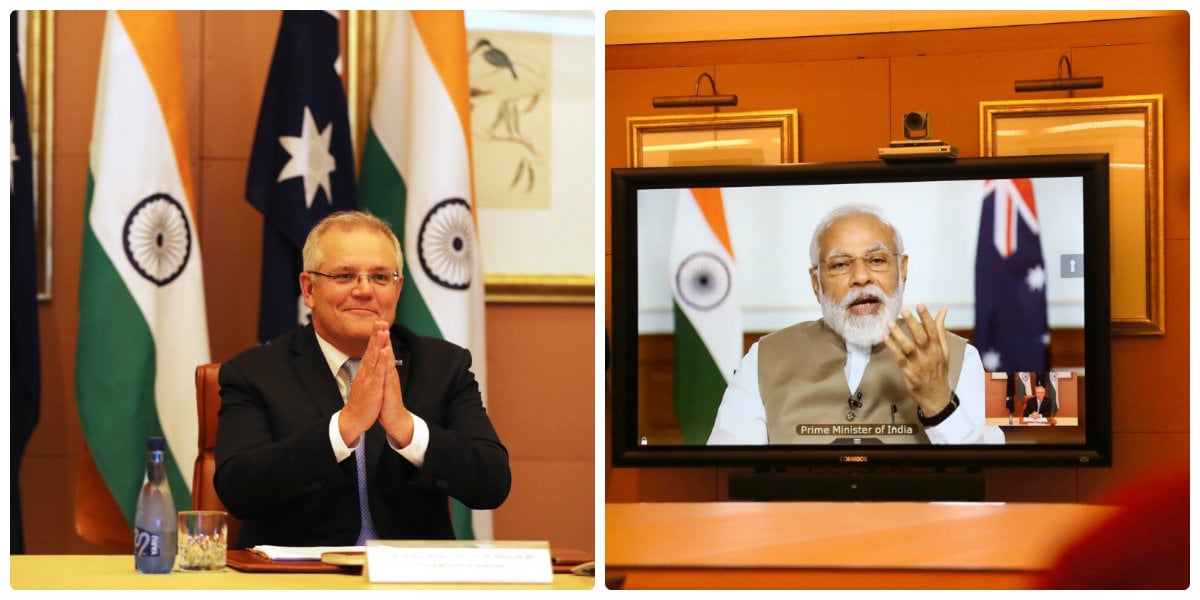 Senator the Hon Marise Payne announced the appointment of The Hon Barry O'Farrell AO as Australia's next High Commissioner to India. Mr O'Farrell will also have non-resident accreditation to Bhutan. Minister Payne also thanked the outgoing High Commissioner Ms Harinder Sidhu for her significant contribution to advancing Australia's interests in India since 2016. Link to the Media Release

Australia's High Commissioner to India, Her Excellency Ms Harinder Sidhu, and Australia's Consul-General's in Kolkata, Mumbai and Chennai paid their respects to martyrs who lost their lives in service to their country. Anzac Day, commemorated on 25 April, marks the anniversary of the first major military action by the Australian and New Zealand Army Corps (ANZACs) in 1915 during the First World War. Approximately 16,000 Indian troops fought alongside the ANZACs in Gallipoli and around 1,600 lost their lives. Over 8,700 troops from Australia and 2,779 from New Zealand died in that conflict, marking both nations' greatest loss of life in a single battle.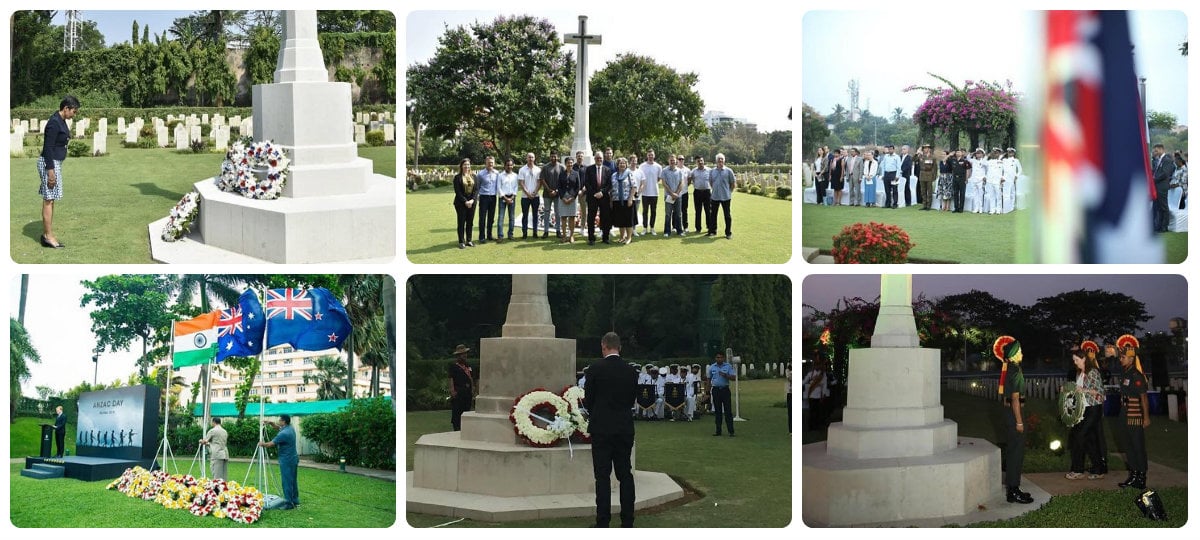 Opening of the Australian Consulate-General Kolkata
The Australian Consulate-General opened on 26 March 2019. Then Australian Consul-General to Kolkata, Mr Andrew Ford, commenced on 10 April 2019. He was joined by wife Mrs Christine Ford. For more information, see the "About Us" section.